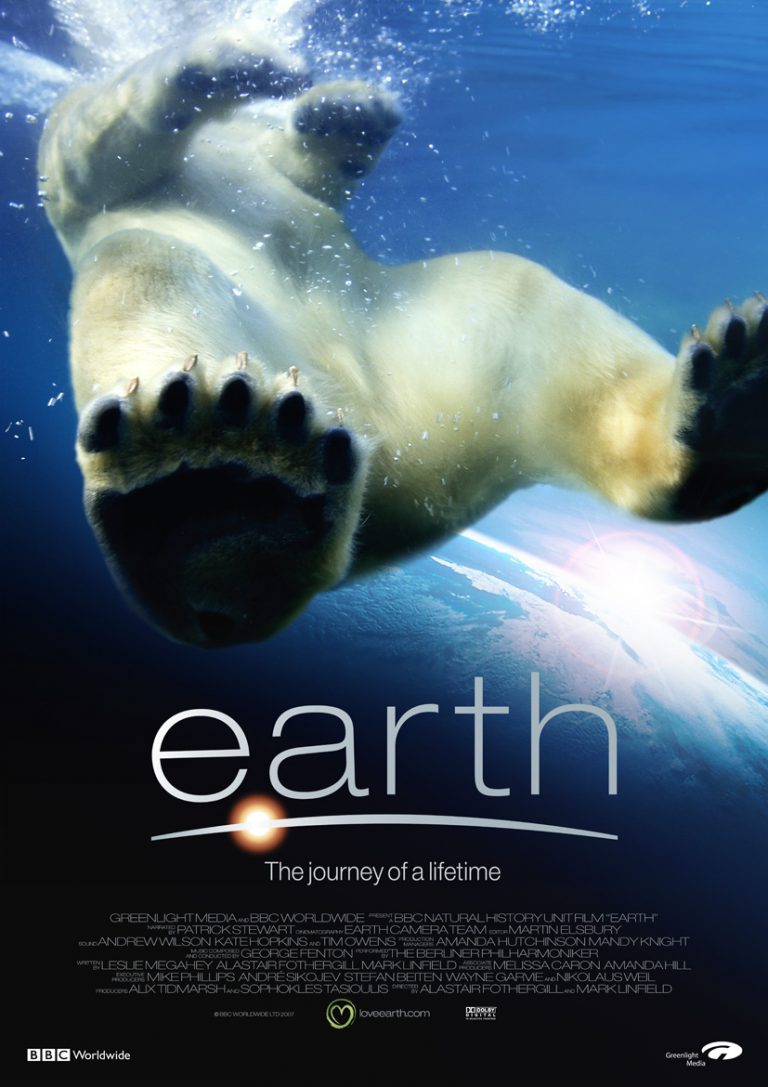 THE AWAKENING OF THE POLAR BEARS, KING CHARLES LAND, NORWAY
The BBC team was the first film crew to receive access to the polar bear refuges from the Norwegian government.
POLAR BEAR HUNT ON ICE FLOWS, SVALBARD, NORWAY
With the help of aerial videography (Cineflex technology), the BBC team was able to provide this unique perspective of polar bears, showing us how they move about in the Arctic Ocean – scenes that could never have been film like that from land.
Wolves HUNTING CARIBOU, NORTHWEST TERRITORIES, CANADA
The first footage of a complete wolf hunt, filmed from the air using Cineflex technology.
BIRDS OF PARADISE, WESTERN HIGHLANDS, PAPUA NEW GUINEA
In the past it was impossible for filmmakers to film the mating rituals of birds of paradise in Papua New Guinea due to the difficult lighting conditions. Thanks to new HD technology, which allows filming in very low light, the Earth team was able to capture images with brilliant details for the first time.
CHERRY BLOSSOMS AND COLORFUL LEAVES
All images were created using ultramodern time-lapse photography – without CGI animation.
THE FIRST HIGH-QUALITY AERIAL IMAGES OF THE HIMALAYAS
Using a reconnaissance airplane of the Nepalese Air Force, the team for the first time captured images of the Himalayas at an elevation of 8.800m.
UNIQUE ACCESS TO THE KARAKORAM MOUNTAINS IN PAKISTAN
This mountain range includes the largest number of the world's highest peaks.
THE TEMPUIS IN VENEZUELA
The isolated mountain plateaus in Guayana that inspired Conan Doyle's "Lost World".
HIGH-SPEED CAMERA TECHNOLOGY
First-time use of high-speed camera outside of the studio. To film Earth, cameras normally used to film crash tests were converted and adapted to the special needs of the crew when shooting in the outdoor environment. These cameras made it possible to film great white sharks and cheetahs on the hunt.
"Earth is the ultimate portrait of our planet. If you've never much thought about our planet, you will certainly do so after you have seen this film."
– Nikolaus Weil, executive producer of Earth